You started keto, and the first week you arrived on tuesday afternoon wanting to stop at that guilty pleasure taco spot on the way home. Keto can be done on the run but why do that when you have this recipe for a good old fashioned ground beef taco.
When we do ground meats, your natural thought is to drain off the fat, but its keto, so keep cooking and hold onto that fat. it enhances the meat and keeps it moist for tonight and tomorrows breakfast tacos….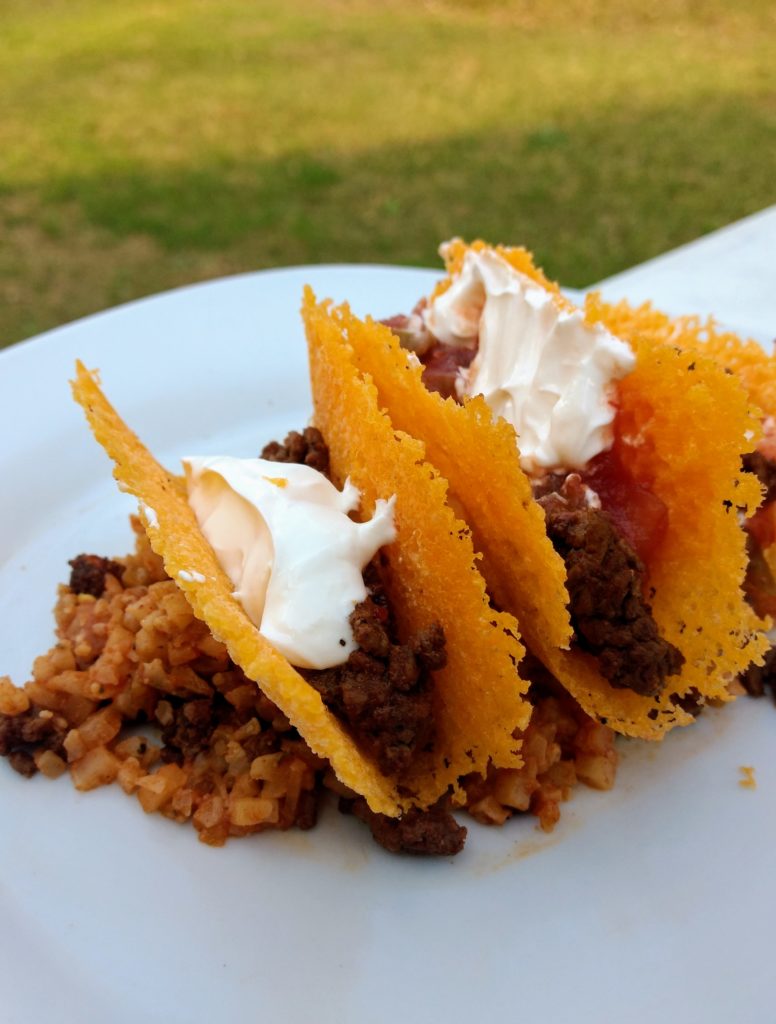 You may be wondering what to do about the vehicle that makes a taco a taco, that shell, be it a soft one or a crunchy corn taco shells. This day we are running some crispy taco shells. They are so easy to do, when you find out, you'll wonder why you have not had any tacos the days leading up to today. They can be done with any heat source, the grill, the oven, even…. gasp, the microwave! These we just did in the microwave because we only needed five or six shells. All you need is cheddar (or any cheese) parchment paper -not wax paper, seriously. Heat until the cheese is bubbling and starting to brown, pull and carefully shape into shell shape. I do them over the edge of a bowl and then transfer them into the bowl when they cool enough to hold shape. once they cool, they will be crispy. if yours aren't crispy then you need more time in the heat. Microwaving is the quickest with about 60-70 seconds to be ready to shape. dont worrk if a couple crack, they make great snacks too.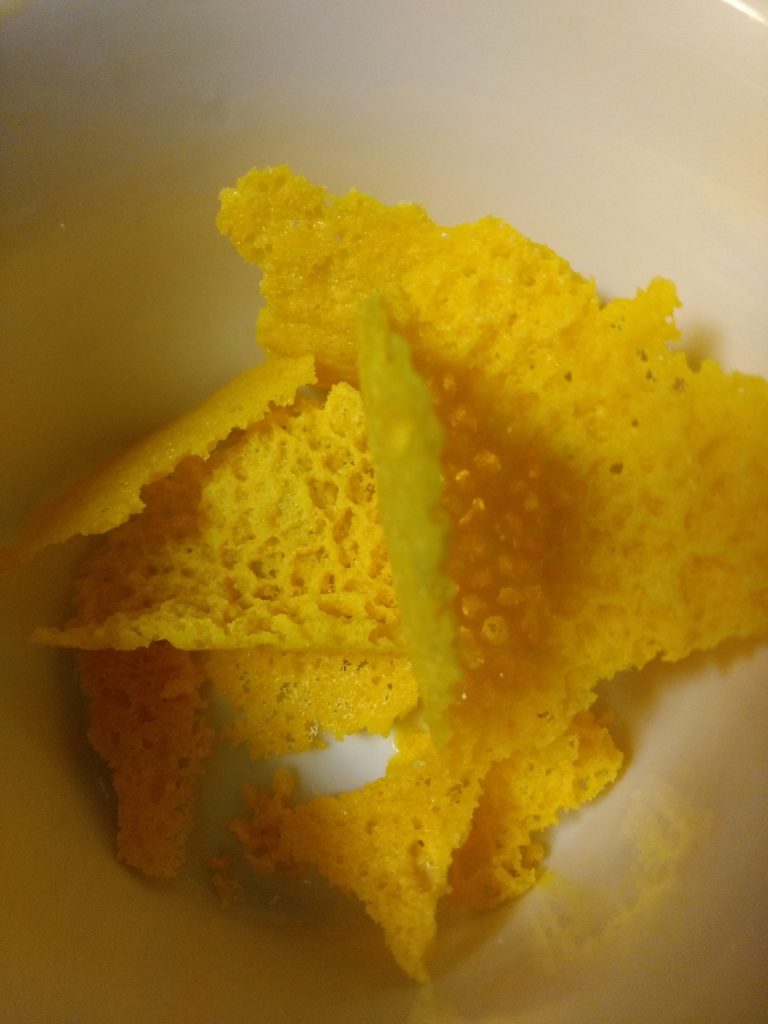 While your ground beef is browning go ahead and mix up your home made taco seasoning. Wait, you dont have a gluten free sugar free seasoning blend? Hmmm, guess its good that you found us.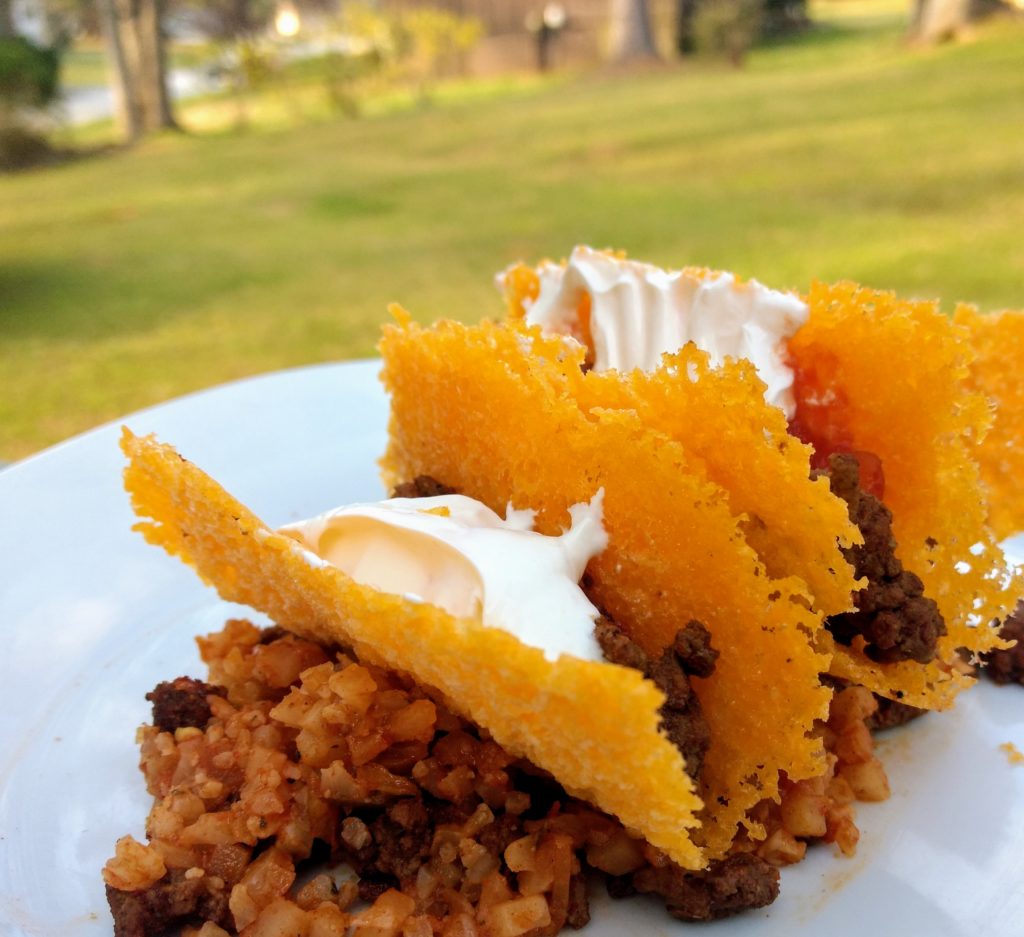 Taco Seasoning
1 tbs chili powder
2 tsp cumin powder
1/2 tsp garlic
1/2 tsp onion
1/2 tsp crushed red pepper
1 tsp salt
1 tsp pepper
1/4 tsp oregano
Combine all ingredients and add to 1/4 cup water, incorporate well and pour into the cooked meat. You're ready to build tacos!
This seasoning is part of our mexican cauli rice recipe too, so we suggest making a double batch and storing it in a shaker like these shakers or one of your empty bottles even. You will want this seasoning on hand for chicken tacos next tuesday, and taco soup for the chicken taco leftovers.