Coming soon to the competition trail…. We have Q right in the name so it was a no brainer to build a new rub that was sugar free tasted great, and had amazing color!!! This rub has not only hit these marks, it may very well win some money on the BBQ Trail. Keto friendly food winning? We think its possible and you will to after you try this one!!
Keto diet is what we run off of, its fuel. But its also got to taste great! We started with a simple salt and pepper style rub, and it was fine for the beginning, but we wanted to get the full complexity of a pork rub like you would find on the shelves and in the online stores. This is going to be something to keep in your keto diet menu toolbox. The complexity of the rub, mirrors store bought, but allows you the ability to alter it to your region, via the sweetness or the heat level.
Now, we aren't perfect, but when this rub began to take shape, the rub started out finishing as a more chocolate color, which didn't change the flavor. But we are never happy with something that isn't photopraphy worthy. So we wanted a competition coloring rub, something that when you see it, you already imagine the amazing flavors which you are about to enjoy. With this task we wanted to improve the color. Keto-Q had some help from the BYSBBQ group mod team with Jonathan Crisp. Annatto powder was his suggestion and we used it as part of the paprika entry, splitting the total for the paprika. The annatto powder is going to be something you need to look around to find. You can get it here. Or you can find a spanish grocer may carry it, though its possibly not powdered yet. This is not required, you can use paprika in its place but the color isnt going to be what you're used to in BBQ.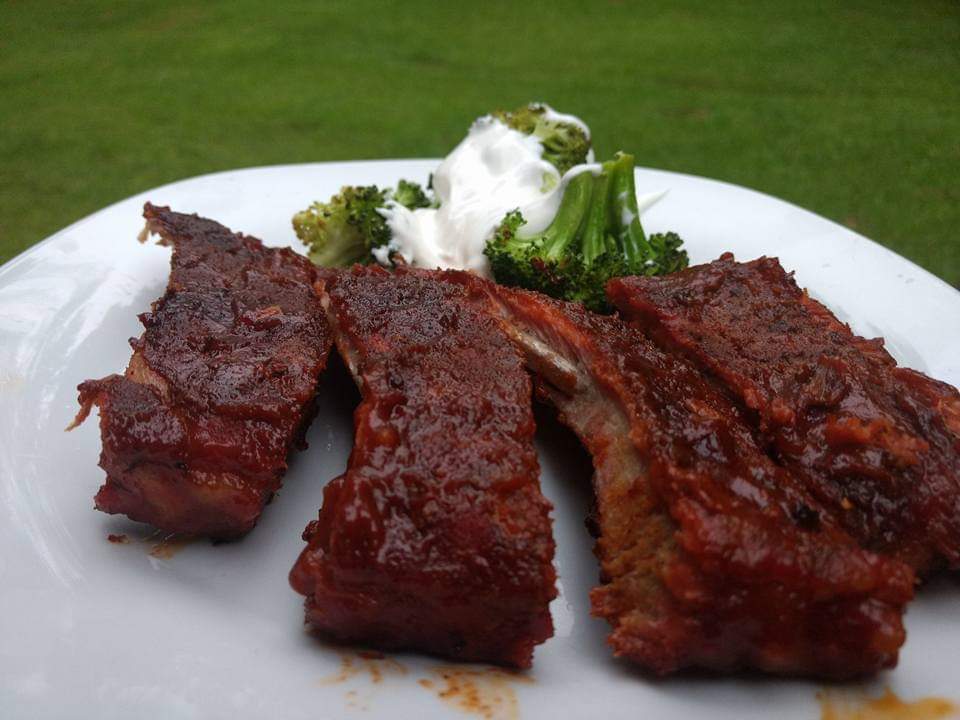 You should make this rub and put it in a shaker and keep it handy. The rub was developed for pork, but also works well on chicken. So try it and let us know what you think, we are pretty happy with the results for Keto BBQ.
KETO-Q Pork Rub for BBQ recipe
1 tsp Black Pepper
1/2 tsp Cayenne Pepper
2 tsp Pink Sea Salt
4 tbs Granulated Garlic
2 tbs Onion Powder
2 tbs Paprika
2 tbs Annatto Powder
2 tsp Oregano
4 tbs Chili Powder
2 tsp Monk Fruit Sweetener
Try some of our other recipes!


LONDON BROIL that'll knock you down!
CHICKEN FRIED RICE That's sure to help you drive past take out!