As Mitch Hedburg said, "I'm not even a member, I don't know how I get in…" So you haver been doing Keto for a while and you're having the foods your supposed to and abiding by your macros. Getting some great recipes here and on all our social medias, like Twitter, Facebook, Instagram, and even Pinterest. But you've made a tasty Radish "potato salad" and you think a club sandwich, or a grilled cheese woutld be an amazing addition and feel like spring and summer time. Well we have made some great substitues but its just not been 100% as we remember sandwich bread.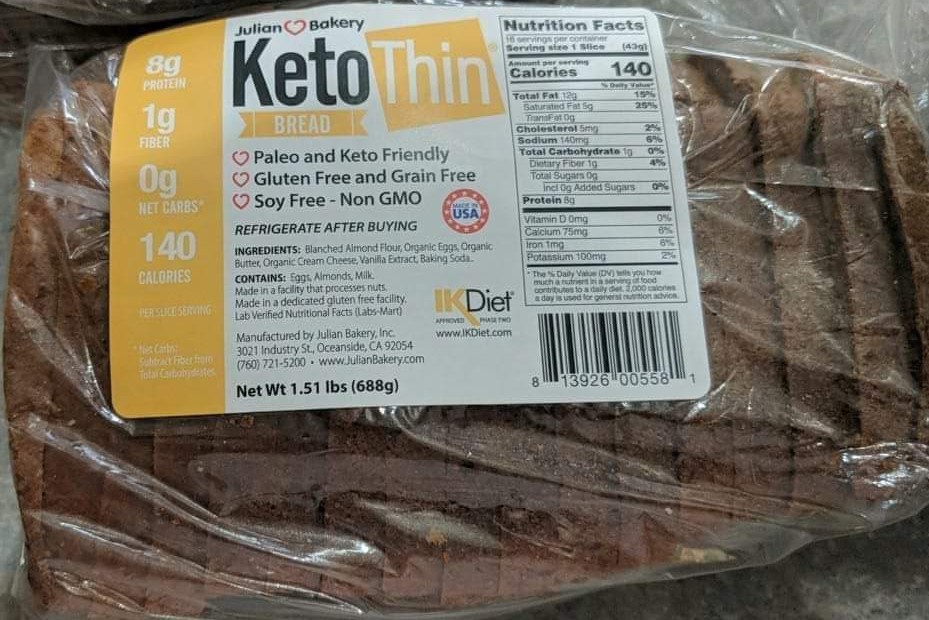 We searched high and low and came up to this bread thins and let me tell you, it works well as a cold sandwich, but heat and toasting it off with some good quality butter takes it to a whole notha level. We had tomato sadwiches and BLTs. Thinking forward to grilled cheese sandwiches, even patty melts… hint hint.
The Julian Bakery has crackers too, but this bread has hit the nail on the head with the Keto Thins Bread iIt behaves like the original, but it only has ONE carb per slice! Yes one, and ZERO net carbs with the fiber content… ZERO! Take that regular loaf bread…. The bread isnt overly crumbly or too dense. It works well. check it out…
It really reminds us of wheat bread, you know, the stuff we were thinking was good for us because it had seeds on the top of the loaf. The good news is This option will enable you to pack lunches, take on picnics, serve grilled cheeses with that keto vegtable soup. Truely got it right. We whole heartedly suggest you give it a try if you miss sandwiches on occation. We can't wait to continue to bring you new sandwiches and continue to share with you all. This bread wins the day for us. Give it a try and let us know what you think and what you want to see next, below!!!